Day 14 - Sydney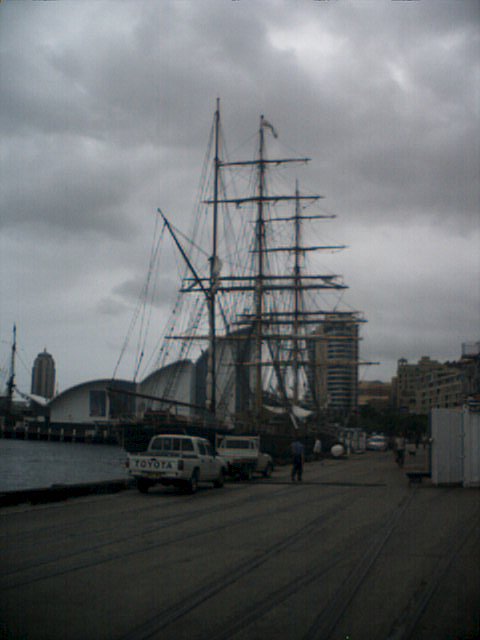 Today was the day of the bridge climb - though only for three of us, since Patrick's view was (oddly for such a shortarse) that he was quite far enough off the ground already. So Patrick toured Sydney, taking in Pyrmont Bridge, the monorail, the Maritime Museum, doing touristy shopping things and so on.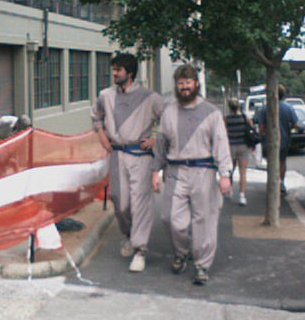 In the meantime, Rupert, David and Mark were being relieved of their money and their possessions and forced into the terribly fetching grey overalls necessary for the bridge trip. After brief training in the matter of attaching themselves to safety cables so they couldn't jump off the top or anything, they and a group of a dozen others started the long climb.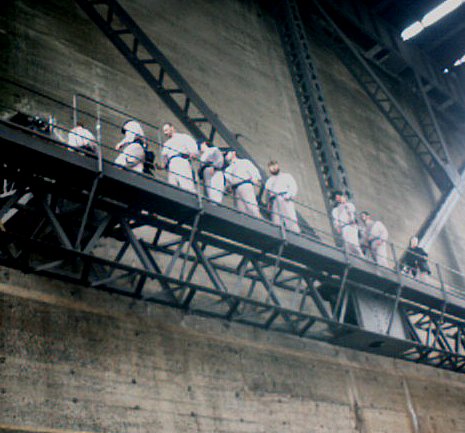 It's pretty clear that the designers of the bridge did not take on board the needs of lanky people who might want to scale the outside of the structure, as Mark found himself forcing himself into extraordinary shapes to try to negotiate the ladders, hatches and general tight bits. However, we reached the top in the end, where a ceremonial photo was taken. The guides asked us to suggest something to shout in triumph as the shot was taken - Mark's suggestion that the group bellow "Bollocks!" at the top of its collective voice found no favour, strangely enough, and so a group of grey-clad tourists shouting "Sydneyyyyyy!" is preserved somewhere in case posterity is interested.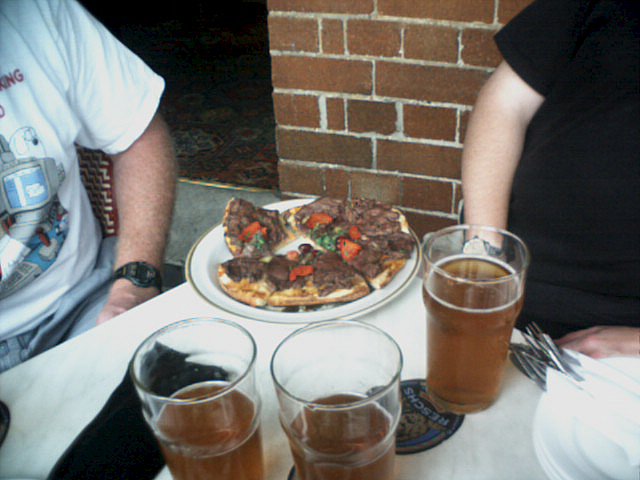 Meanwhile, Patrick, sensible fellow, was waiting for us in the pub. As was a pizza with an enormous amount of kangaroo on it.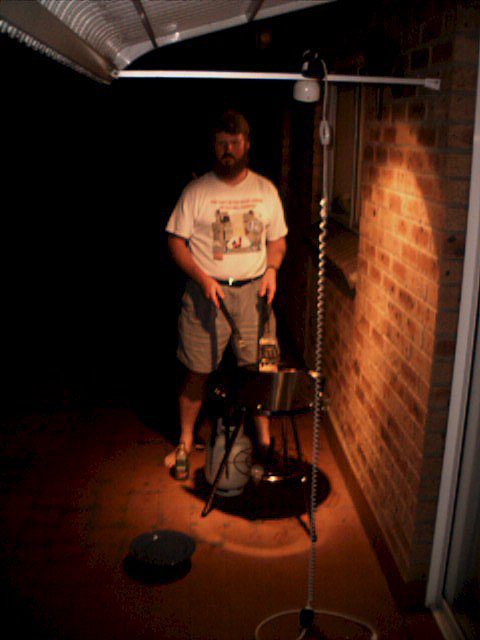 Patrick and Mark then went off to do the food shopping while Rupert dragged David around Sydney, buying presents for his wife and making David pay for them. Rupert's last night with the group was commemorated with a barbecue that caused the flat to smell of fish for several days.