Day 13 - Sydney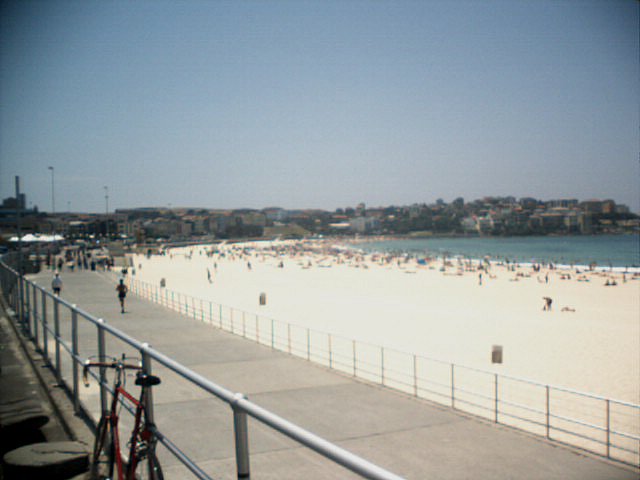 A day of beaches. Rupert had announced that he wanted to try surfing, and the rest of us thought this might be an amusing spectacle, so where else to go but Bondi? Sadly, the surf school had started some hours before we did, and anyway was full. And otherwise Bondi is pretty charmless. Lots of women with dayglo bikinis and infeasibly deep tans. Lots of muscly blokes using their large surfboards as phallic symbols. But no surf, so no-one upside down and naked. As Patrick said, the place is much like Marbella without the Watney's Red Barrel. So we moved on.

The next place down the coast is Coogee. Fundamentally quite similar, though without quite as much posing going on. But it does have a rather good pub, which did us some very nice lunch in the sun. And a beer or two (except for Rupert, who drew the short straw and had to drive).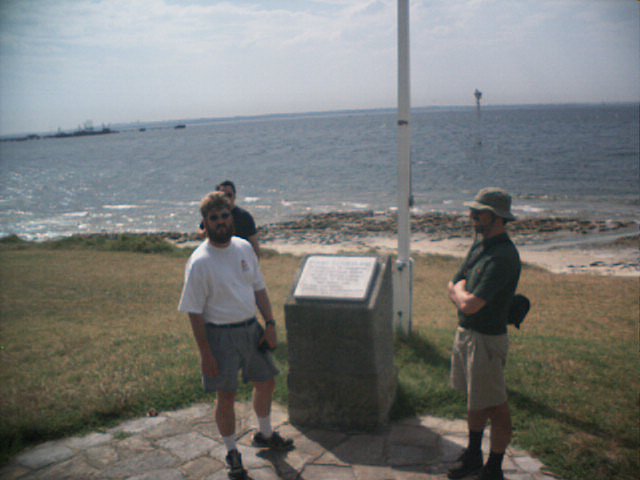 After that, we felt we should do something more strenuous. Well, slightly, anyway. So we moved on to the shores of Botany Bay, where Cook is said to have first landed, and various labelled rocks commemorate where he collected water, parked his boat, took a leak, etc, etc.
Moving swiftly on took us to Cape Solander. Named after one of Cook's mates, it's notable mostly for some quite impressive rocks, allowing Mark his daily quota of precipicies to approach in search of the perfect picture.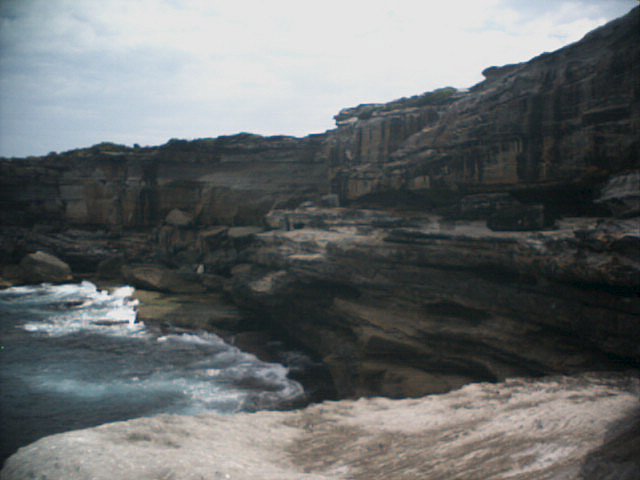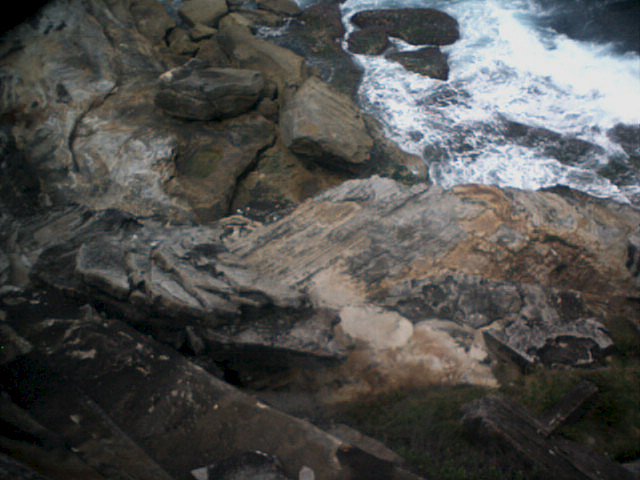 iii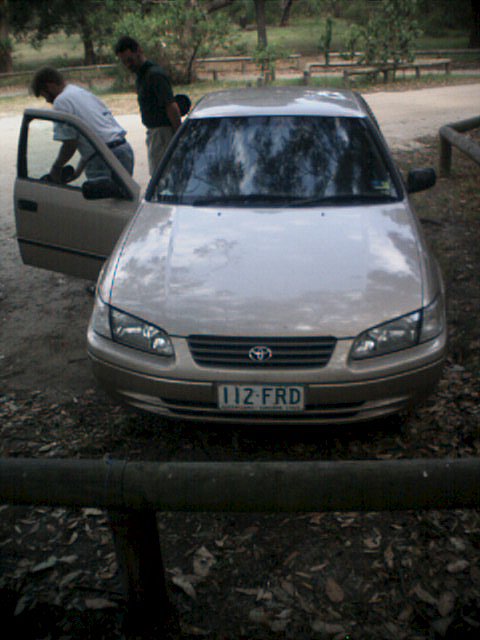 Poor old Fred was, for the first time, feeling a bit unwell and had decided to leak a quantity of fluid over the road. After a bit of a rest, he seemed all right, so we carried on. Perhaps he just needed a piss....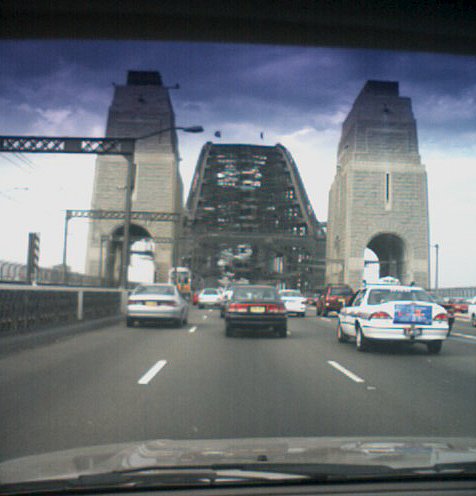 And finally a trip back through Sydney's rush-hour took us over the famous bridge, and back to Bankstown to sample the local (Vietnamese) cuisine. By arriving at 7:55, we just managed to get in before they shut (Bankstown isn't a great place for nightlife. Or even for evening-life). But a good meal was had by all, even if some of the ordering owed more to guesswork than anything else.