Day 12 - Sydney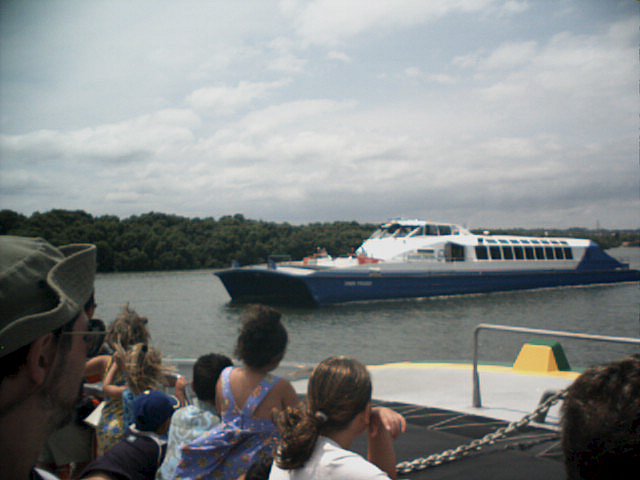 This could be forgiven (for those of you who don't know what "this" is, go page to the last day, and do try to keep up with the narrative) had Lisa not called again at 8 a.m. to ask the same question. Obviously, since she hadn't spoken to her husband for nearly seven hours, this was an urgent matter. To add insult to injury, Ruth did her sororal duty and called at 9 a.m. to interrogate us further on the same subject.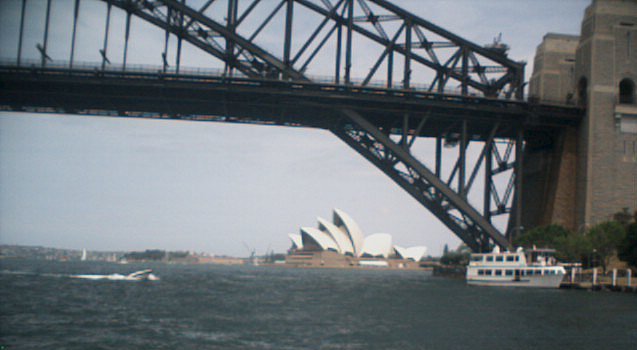 First call, after a large fried breakfast, was the Parramatta ferry. This catamaran took us from some miles upriver at a bewildering variety of speeds, through some of the smelliest parts of industrial Sydney. But finally we arrived at the harbour (this becoming obvious when we were soaked by sea water splashing over the side and on to the cameras, and ... well, the photos would speak for themselves if we had uploaded them all.

Then a general wandering around Sydney day, going up the AMP tower for some more elevated viewing, then to the Skytour to be patronised by the lowbrow content of the tour, and for one of the attendants to boot Patrick's camera some way into the middle distance in the process.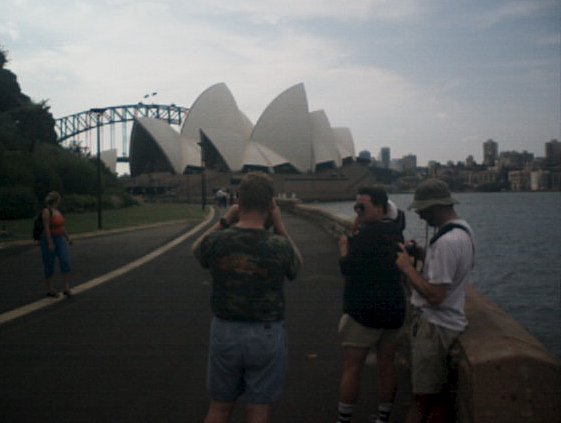 More wandering about - a pub doing lots of cooling beer and showing the cricket, the Opera House, the Botanic Gardens, a diabolically ugly fountain in from of St Mary's Cathedral, and so on. Oh, I can't be bothered any more - here's some pics: you should be able to fill in the details.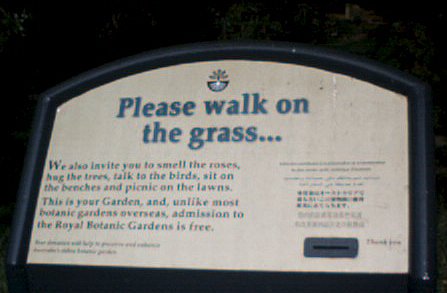 Oh, and we also had a storming barbie back at David's.....