Day 9 - Melbourne to Tumbarumba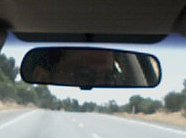 Mostly just hard driving today. And on the hot side (39 degrees reported in the papers). We all got up too late for the hotel breakfast, but found a greasy spoon on the freeway whose breakfast contained several pigs worth of bacon per helping. And machine coffee that was just about drinkable. (Note on perception that Aussies do coffee very well - maybe this is true in the more fashionable bits, but duff cuppas do seem to be a staple in most places.)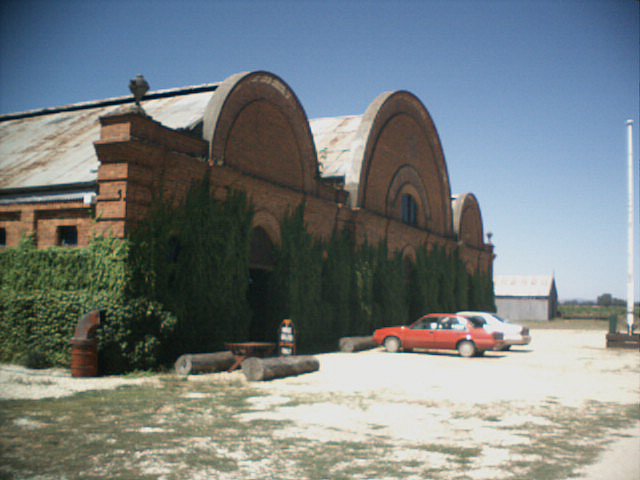 The drive did at least take us through Rutherglen, described to us by the proprietor of an earlier winery as "the fortified wine capital of the world". The first call was on Sutherland Smith, a wine-growing family with many vineyards in the area. George Sutherland Smith, the owner of this particular one, is an amiable Joe Grundy-type figure who gives the impression that he samples quite a lot of his own produce, and who entertained us with a dirty joke while we did the tasting. Then on to Fairfields, the oldest winery in Victoria, which did a tasty and reasonably priced Ruby Port that was added to the collection.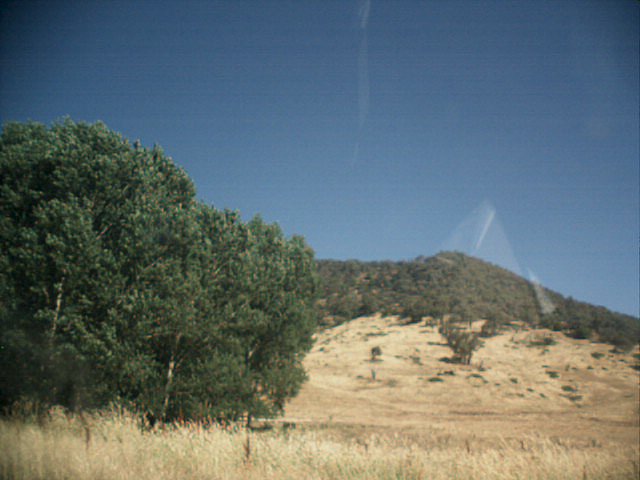 And back to the driving. We were heading for the foothills of the Snowy Mountains - a ski resort area at other times of year, and the landscape alternated between straw-coloured grassy plains and densely wooded peaks.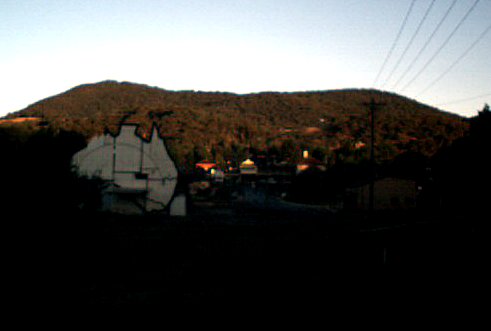 In spite of it being out of season, we had a bit of difficulty finding convenient accommodation and ended up, faute de mieux, in a place with the euphonous name of Tumbarumba. It is, approximately, in the dead centre of nowhere. Mark described it, rather uncharitably, as the sort of place where you could take your wife and sister out for a meal and only need a table for two. Still, the bowling club did a perfectly acceptable Dim Sum and was showing the cricket.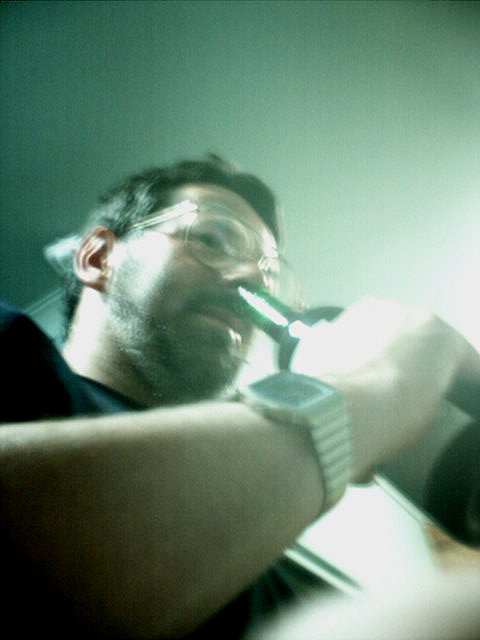 A mammoth bill was racked up on Patrick's phone as e-mail accounts were set up to enable greeting messages to be sent (including to Mark's sister, whose birthday it was about to be). Another colossal phone bill came from the hotel as the uxorious Rupert did his husbandly duty and rang his other half in the US. And that's about it. More hard driving to follow the next day.