Day 11 — Béziers to Barcelona
The Plan (the whole Plan)
Day 11 : Fri 1 Jun : Another day, another country. To Barcelona.
Béziers is probably a perfectly lovely place, but we saw pretty much none of it apart from an out-of-town hotel and a supermarket, where we resupplied ourselves with food, diesel and underpants. (You probably didn't need to know about the last bit.) Oh, and socks - it was cheaper to buy new ones than go to the laundrette. Anyway, enough of our clothing crisis. Back on the road.
We headed for south of the Border down Catalonia way, where, in spite of promises to the contrary from the BBC weather site, it rained. Fortunately, it seems that the rain stops for lunch around here as well - it held off as we stopped off among the volcanoes of La Garrotxa.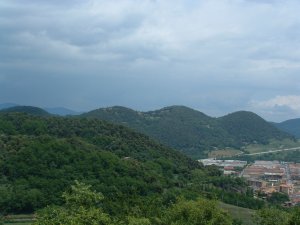 We had the traditional picnic next to a church on top of a mountain. Where two dogs spend the entire hour yapping officiously at us.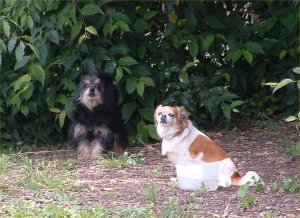 And then it started to rain again, so the lunch break was obviously over. We took a long run down from the hills towards Catalonia's most famous city, putting the car stereo on full blast as it belted out Freddie Mercury and Montserrat Caballé's famous and highly camp renditionn of Barcelona. And we did our traditional trick of arriving in a major city smack in the middle of the rush hour.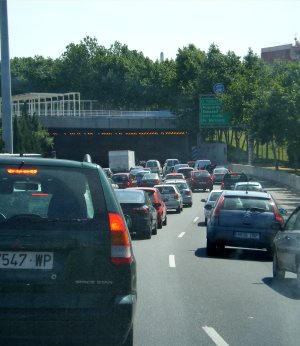 Ah well, we got there in the end. So we took a walk into town to do a bit of a recce ahead of some more exploring in the morning.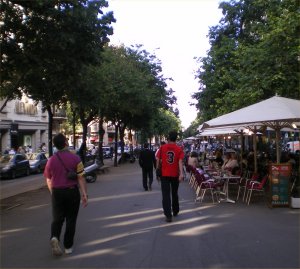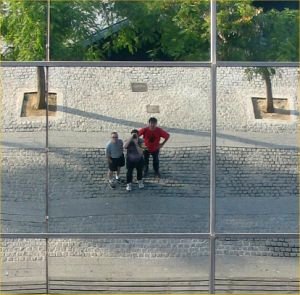 More to follow...