Day 7 - Geelong to Melbourne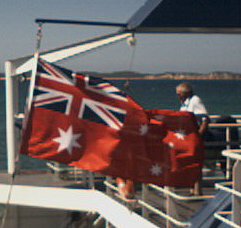 We did Geelong to Melbourne the wrong way. That is to say, rather than using the conveniently provided freeway, we went the other way round Port Philip Bay via the ferry and the Mornington Peninsula.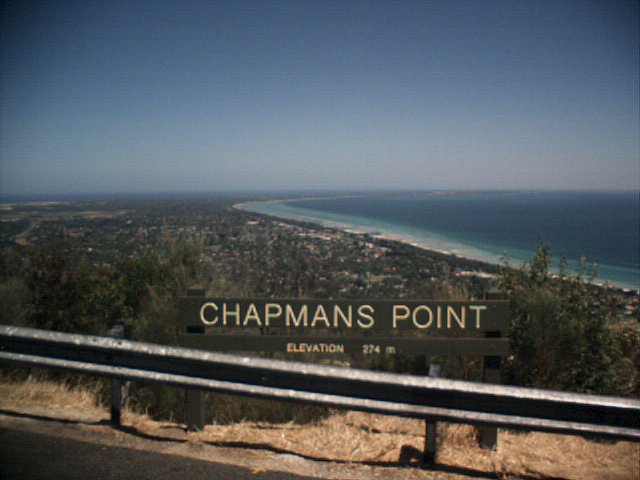 Mornington Peninsula is another wine-growing area. But this time, we were very restrained and took the opportuniny to see some if its other sights before the serious business of sampling the local product. Patrick was made to drive up the most winding road of the journey so far so that we could take in its vertiginous viewpoints. And he hardly complained at all.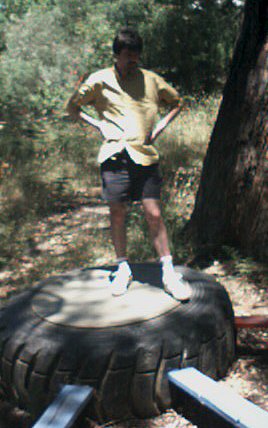 We then found a botanic centre and sculpture park, consisting mostly of a series of mazes. We set about completely failing to solve a series of practical maze-based puzzles aimed principally at children. And got lost. Repeatedly.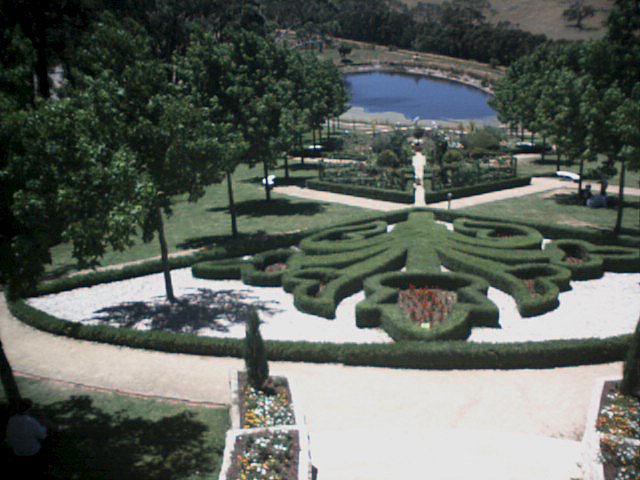 The cafe there wasn't doing booze and the service was so slow that even the normal tactic of getting up and walking out didn't seem to encourage them to present us with a bill. But Patrick's Fat Bastard Special Steak Sandwich was suitably impressive.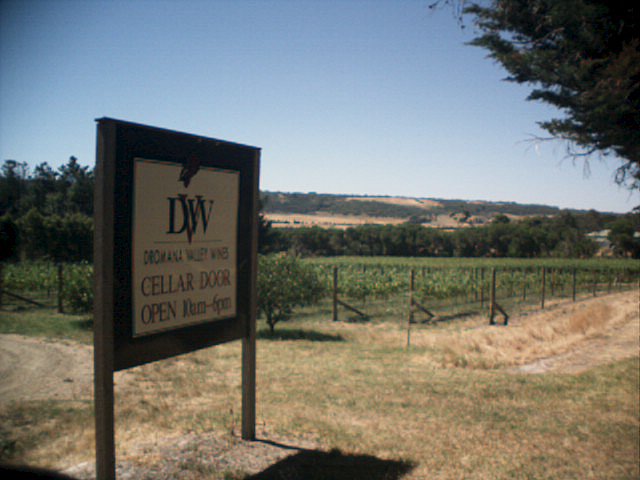 And so to the vineyards. The first place we went to, Ryland River, was so laid-back as to be virtually horizontal. They fed us their Port and Muscat, then told us we didn't want to buy any of it because we could get much better stuff in Rutherglen. So we still bought two bottles of Chardonnay, and then headed off to the Dromana Valley winery, for more of the stuff. This is the life...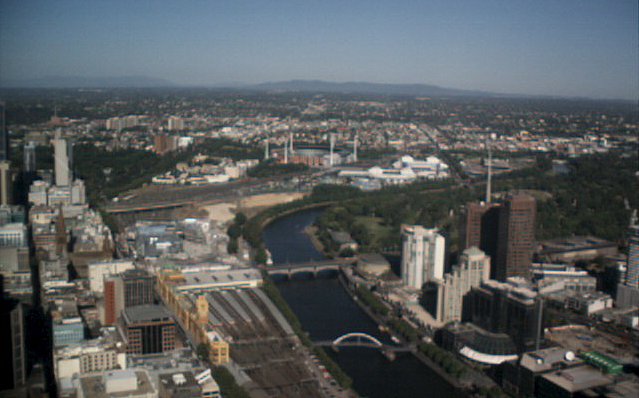 On arrival in Melbourne, the normal tourist thing of going up the the obsevation tower at the top of its skyscrapers was done, enabling Mark once again to take far more photos than the bandwidth would handle. A page of a few of the views from the tower will follow once we get round to putting it together.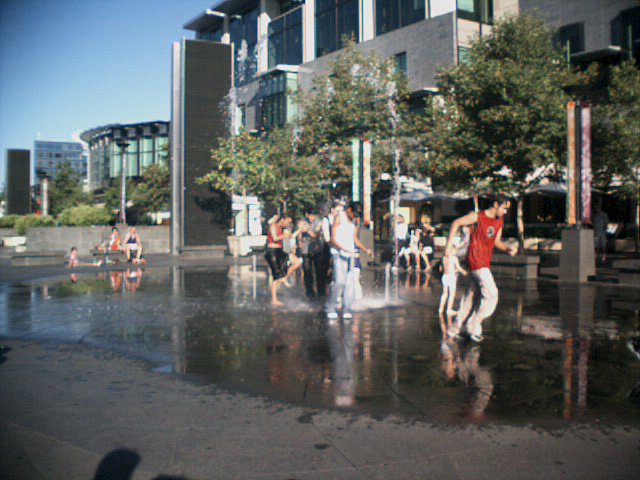 Then to the riverside, which has a fascinating ornamental fountain with a pattern of jets which spray in a recurring sequence. Lots of kids were frolicking in the fountain and getting very wet indeed.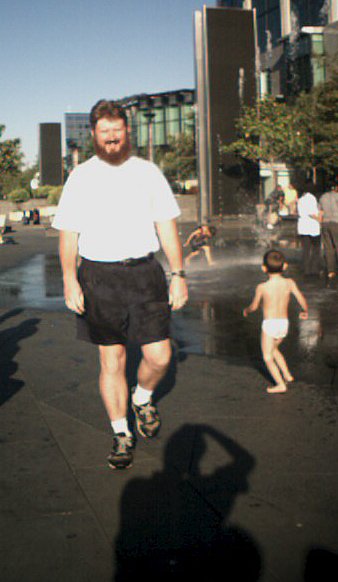 After some contemplation, Rupert declared that because he could predict the sequence of jets, he could walk right across the fountain without getting wet at all. So off he set. And about half an hour later, he had dried off sufficiently for us to head off and find a restaurant.
11.00 p.m. Argor fantashtick Greek reshtaurant loadsa booze luv thish city it's my besh mate.....